Main content starts here, tab to start navigating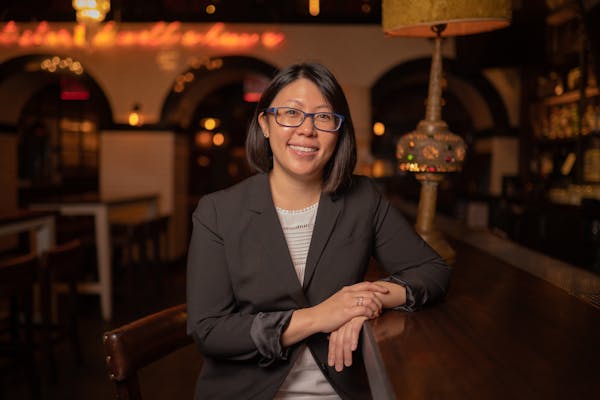 Jennifer Lee
Director of Operations
AS FOX LIFESTYLE HOSPITALITY'S DIRECTOR OF OPERATIONS, JENNIFER LEE BRINGS SEVERAL YEARS OF OPERATIONS EXPERIENCE; CREATING, LAUNCHING AND MANAGING GROWING CONCEPTS AND EVOLVING WORK-FLOWS IN BOTH RETAIL AND HOSPITALITY. HER GOAL IS TO DRIVE SEAMLESS GUEST EXPERIENCES WITH EXCEPTIONAL SERVICE, STREAMLINING INTERNAL OPERATIONS TO GROW THE BRAND.


JENNIFER COMES MOST RECENTLY FROM MEKELBURG'S: A SPECIALTY FOOD SHOP AND CRAFT BEER BAR AND RESTAURANT IN BROOKLYN, WHERE SHE HELPED CONCEPTUALIZE, BUILD AND OPERATE AS THE DIRECTOR OF OPERATIONS AND MANAGING PARTNER. PRIOR, SHE WAS PART OF THE SPECIALTY FOODS TEAM AT BED BATH AND BEYOND, BUILDING OUT AND RAMPING UP SPECIALTY FOOD SHOPS WITHIN THE COMPANY'S STORES ACROSS THE U.S. AND EVENTUALLY TASKED WITH THE DEPLOYMENT AND EXECUTION OF WINE AND BEER SHOPS IN SEVERAL STATES. SHE ENDED HER TENURE AT BBB BUILDING OUT AN ADDITIONAL BEVERAGE ROOM CONCEPT, PARTNERING WITH BRAND NAMED COFFEE PURVEYORS, TEA AND BEVERAGE COMPANIES. BEFORE A SHIFT TO RETAIL, SHE HELPED TO BUILD A DIRECT SALES CONCEPT WITH DOVE CHOCOLATE, A SUBSIDIARY OF MARS, INCORPORATED CONFECTIONERY, WORKING ON SUPPLY CHAIN OPERATIONS AND CREATING PROCESSES AND PROCEDURES TO BRING OVER 100 ITEMS TO MARKET INCLUDING 3PL AND CO-MANUFACTURING MANAGEMENT. ROUNDING OUT HER EXPERIENCE, SHE DID INFORMATIONAL TECHNOLOGY RECRUITMENT FOR MERRILL LYNCH AND MORGAN STANLEY, ALL WHILE ENROLLED AT ICE CULINARY INSTITUTE IN PURSUIT OF A CERTIFICATE IN CULINARY ARTS. JENNIFER GRADUATED WITH A B.S. IN ECONOMICS FROM THE UNIVERSITY OF ALBANY SUNY.


SHE LOOKS TO THE HORIZON JOINING FLH GROUP'S EXECUTIVE TEAM TO EXPAND THEIR GROWING PORTFOLIO.