Bo Peep Cocktail and Highball Store
BO PEEP IS BACK! With an exciting new experience in a familiar setting. Come join us for an intimate 3 course dinner, new cocktails and of course, Skip Brevis and friends singing the night away while you dine.
Email events@ragtradernyc.com or call/text 917-246-9905 to reserve your spot now. Taking reservations, Friday & Saturday nights, 7:30pm-10:30pm.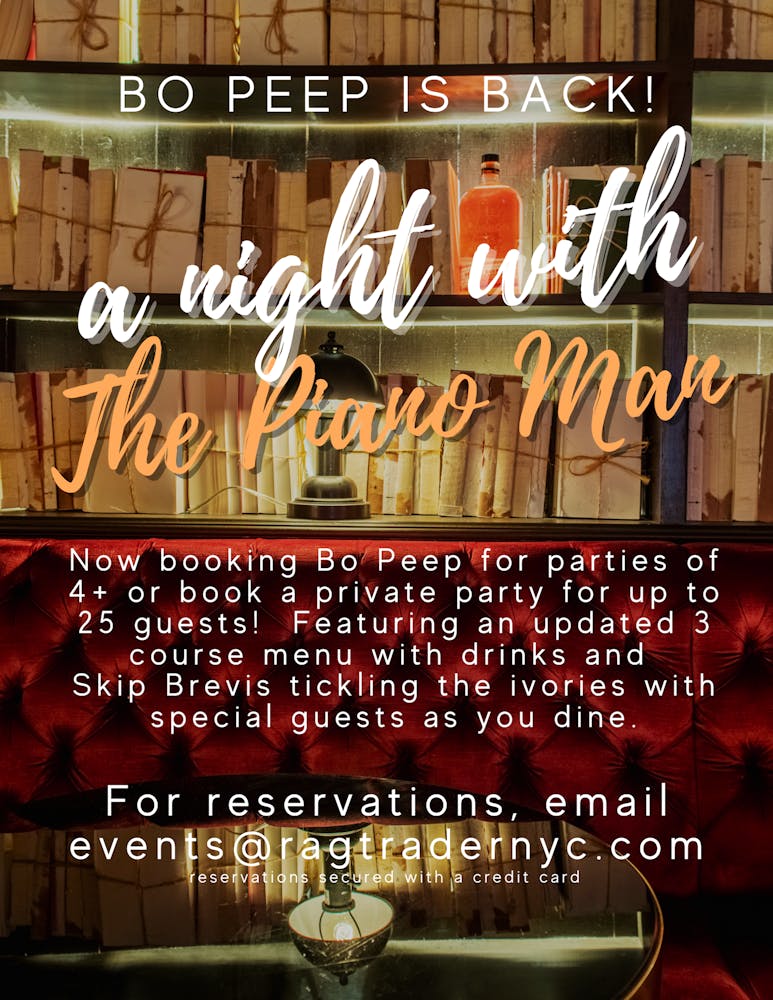 Bo Peep Cocktail and Highball Store