Main content starts here, tab to start navigating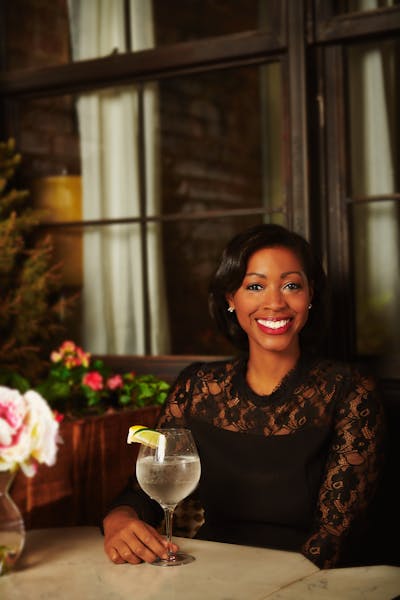 Oneca Lazarus
Vice President, People & Culture
Oneca is the Vice President of FOX Lifestyle Hospitality Group as well as an owner/operating partner for the company's newest property, The Parlour Room.
Graduating as a triple concentrator with academic honors from Brown University, Oneca majored in Business Administration and maintained a curiosity around how positive employee experiences impact bottom-line growth. After University, so as to gain context around the world of catered food and beverage, Oneca graduated from the Institute of Culinary Education as a double major in both Culinary Arts and Culinary Business Management.
Serving as Operations Manager with Denihan Hospitality Group's boutique hotel consortium, Oneca helped generate brand awareness of over 800 media placements and ensured companywide compliance of new customer service standard, "TLC", programming. Her distinct ability in business strategy and internal development increased her region's VIP contracts to $1.2 million, a 15% increase in revenue, as the company's bestselling initiative to date. Oneca moved on to luxury retail giant, Barney's, where, as Business Manager, she increased her brand's footprint by over 30% of projected forecasting, consistently. Oneca continued working within the fashion retail space moving on to Bloomingdale's, where she increased flagship executive engagement by 7% and created/implemented 70 initiatives as Human Resources, Special Events & Internal Communications Manager. Oneca was promoted shortly thereafter to Human Resources Manager, Diversity, Inclusion and Community Service, for Bloomingdale's, nationally. Returning to her hospitality roots, Oneca took on the legacy position of Director of People & Organization at specialty food experience, Mekelburg's, where she drove new business channels by building infrastructure, instituting compliance regulations, developing company-wide trainings and creating internal processes for both locations, from the ground up.
The breadth of business experiences in both small, as well as multi conglomerate companies, couples well with Oneca's intrinsic love of people, food, laughter and the culture that constitutes New York's beautifully eclectic backdrop.