Main content starts here, tab to start navigating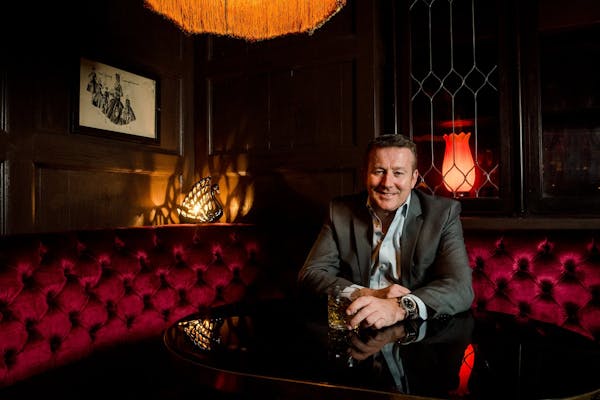 Mark Fox
Founder of FOX Lifestyle Hospitality Group
As Founder of FOX Lifestyle Hospitality Group, Mark has been instrumental in the design and execution of some of the city's most successful neighborhood mainstays by delivering brands that are welcoming and approachable concepts, with a proven track record of success.
Bringing in over 20 years of experience, Mark is an established New York City restaurateur and the full creative process behind FOX Lifestyle Hospitality Group, where he builds innovative concepts, as well as environments that cultivate and promote from within. FOX Lifestyle Hospitality Group has made it their mission to bridge years of global hospitality expertise to deliver a seamless experience for guests and continue to expand with bars and restaurants throughout Manhattan.
Mark's first venture came as opening partner and managing partner of the hugely successful Banc Café Bar in Murray Hill in 2004. After, Mark went on to help open Cask in 2009, another Murray Hill staple offering country kitchen farm-to-table dining. In 2007, Mark helped open Whitman & Bloom, a bar and restaurant specializing in comfort food and themed around one of James Joyces' most famous literary works, Ulysses. Mark was then ready to bring his first solo venture to life and, in 2014, White Oak Tavern opened its doors. An upscale American old world tavern in the heart of the West Village. In 2016, Mark opened Barney's Bone Broth, now Sapien Foods, in partnership with his long-time childhood friend. This West Village eatery continues a family tradition shared by both partners who were excited to bring this healthy and delicious drink to the community. Mark expanded his portfolio further with the launch of Street Taco in the Gramercy district of Manhattan in 2017. Street Taco, featuring an edgy street art design and taco-centric menu has quickly become a neighborhood mainstay
Today, Mark has overseen the development of upwards of 10 venues globally, most recently having opened his largest concept yet, The Rag Trader, a sophisticated American style eatery and bar with European influences in the Garment District with an additional cocktail and piano lounge, Bo Peep.